Northern doctor's surgery to open in Isle of Man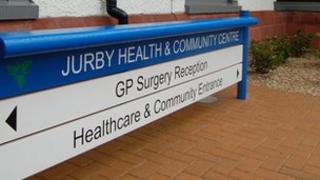 A new doctor's surgery for patients in the north of the Isle of Man will open on 23 January.
Jurby's health and community centre will open five mornings a week and will be manned by a GP and Practice Nurse.
Services at the the purpose-built facility, which cost £1.6m, will be run by the Ramsey Group Practice.
The opening of the new service means patients registered at the Ramsey practice will now be able to chose an appointment in Jurby.
The practice also runs a service at Cannan Court in Kirk Michael and the centre will also act as a northern base for community nursing staff.
A government spokesman said the centre also contained two multi-purpose community rooms and a soft play area.
Local charities, The Children's Centre and Age Concern Isle of Man, will also work out of the building.