Manx Literary festival receives major funding boost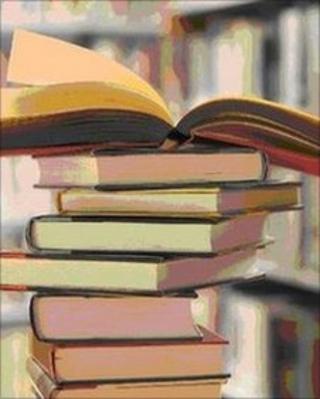 A new literary festival on the Isle of Man has received a major funding boost with the award of £5,000 from the Manx Heritage Foundation.
The inaugural Manx Litfest will attract authors and poets to the island as well as providing a platform to promote local writers.
Festival Director John Quirk says the grant marks the festival's first "significant funding".
The event will be held at the Villa Marina in Douglas in September.
Mr Quirk said: "Our sincere thanks must go to the Heritage Foundation for offering us such fantastic support.
"It marks our first significant funding towards the cost of staging the festival and gives us a sound platform from which to continue with our fundraising."
The local author and publisher says he has been humbled by the community response so far.
"We received an initial start-up grant from the Isle of Man Arts Council, which set us on our way and we've since had fantastic offers of support from businesses.
"We've still got much work to do, but with the backing we're receiving, we're confident of establishing a festival of which the Island can be proud," he added.
The festival will be held over four days and include a variety of author talks, Q&A panels, workshops, book launches and signings. The aim is to run it as an annual event with profits being ploughed back for future years.
Manx Heritage Foundation's Charles Guard says the Foundation was delighted to be given the opportunity to support the festival.
He said: "We believe the festival will provide an important addition to the cultural life of the island as well as giving the Isle of Man a positive profile throughout Britain and beyond.
"We very much hope this becomes a regular event in the literary calendar," added Mr Guard.