City of London Mayor praises Isle of Man's 'diversity'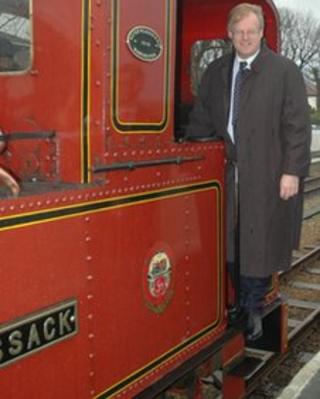 The Lord Mayor of the City of London has praised the "diversity" within the Isle of Man's economy.
On his first visit to the island Alderman David Wootton said he felt positive about future relations between the UK and the Isle of Man.
Mr Wootton began serving as the 684th Lord Mayor of London in November.
He said the island and the City had a "much-valued partnership", sharing the same commitment to the highest standards of corporate governance.
Mr Wootten added: "We are both small in size - but punch well above our weight in the global economy.
"We are also well placed and well able to meet the challenges of the future and play our part in creating jobs and growth."
Mr Wootten was invited to the Isle of Man by the chief minister in December.
Mr Bell said: "The City of London is hugely important for the Isle of Man and we have been working hard to build the island's profile and relationships there."