Artists sought for year-long residency on Isle of Man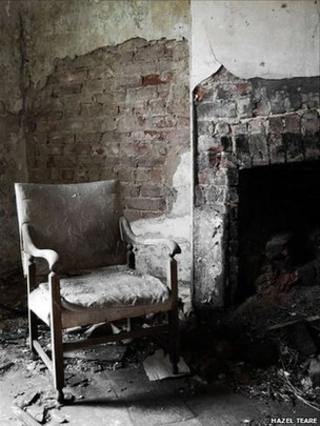 Isle of Man artists are being encouraged to apply for a year-long residency at a Douglas gallery.
The successful artist will receive £10,000 for the year and will be encouraged to make their art publicly in the Sayle Gallery.
Current artist in residence, Hazel Walsh, has used her year to explore the beauty that can be found in decaying and abandoned houses on the island.
The successful artist will begin their residency on the 1 April 2012.
Ms Walsh said: "Having the security to produce work that is not necessarily commercial, but allows me to develop my artistic practice and try new things, has been invaluable.
"Without the residency it would have taken me years to complete my 'Mann, Abandoned' project, and I'm not sure I would have taken so many risks."
The artist will also host workshops and help in the hanging of all exhibitions throughout the year.