Isle of Man and Dubai forge new business ties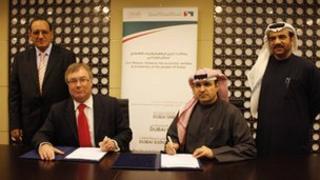 The Isle of Man has forged new ties with the Middle East to "strengthen economic and business links", according to the government.
It is hoped a new memorandum of understanding with Dubai will mean more business and trade opportunities.
The agreement has been confirmed after a series of meetings between the two governments in 2010.
An economic development spokesman said it paved the way for local firms to attract Middle Eastern investment.