Diamond Jubilee: Manx residents encouraged to celebrate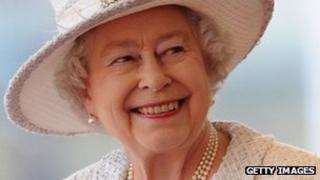 Manx residents planning to mark the Queen's Diamond Jubilee are encouraged to notify a newly established group of their celebration ideas.
The island's Council of Ministers has established the Queen's Diamond Jubilee Working Group to gain an overview of how the island will mark the occasion.
Individuals and organisations planning to stage an event are asked to contact the group's secretary Ann Craine.
The Isle of Man will also mark the occasion with an extra bank holiday.
The new bank holiday will be on the 6 July, directly after Tynwald Day.
'Fun day out'
The Queen's Diamond Jubilee Working Group plans to publicise the details of confirmed events on the Government's website.
Chairman Tim Crookall MHK said: "As a proud British Crown Dependency, we will be joining in the celebrations to mark the Diamond Jubilee of Her Majesty Queen Elizabeth who is our Manx Head of State and Lord of Mann.
"This unique occasion will provide an opportunity for neighbours and friends to get together for a fun day out, in much the same way as they did for last year's Royal Wedding.
"We are asking people to let us know what they have in mind in terms of community celebrations, so that we can get a flavour of what is being proposed and also help to publicise any special arrangements.'
The Isle of Man will also be hosting a visit this year by HRH the Prince of Wales as part of a Royal Family tour of Commonwealth countries.