Isle of Man government updates on freedom act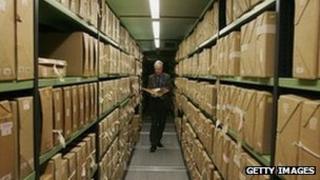 The Isle of Man government is due to give an update on the proposed introduction of the Freedom of Information act.
Chief Minister Allan Bell is due to make a statement about the legislation in Tynwald on 21 February.
If passed the bill will strengthen the public's rights to access government and local authorities' files.
In a New Year statement to the nation Mr Bell said he was committed to open and transparent governance.
He added: "In keeping with my pledge to lead an open and transparent government, I plan to have the Freedom of Information Bill ready for introduction into the House of Keys during the present legislative session."
The Freedom of Information Act was introduced in the United Kingdom in 2005.
Official figures from Jersey estimate the act could cost initially about £5.6m with an annual running cost of £1.3m a year.