Isle of Man sets out international business ambitions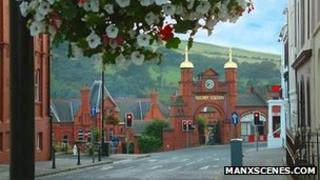 The Isle of Man government has set out ambitious plans to establish the island as a world leader in the small international business sector.
It is thought a range of proposals are being looked at to improve economic diversity and create more jobs.
The government said priorities include bringing in new business and supporting the established private sector.
Economic development minister John Shimmin said the international ambitions are "entirely achievable".
He said: "We must continue to provide a nimble, responsive and business-focused environment to create the foundations for a prosperous and caring society."
Mr Shimmin warned against complacency saying he wanted to create a "can-do culture" to ensure success.