Isle of Man government outlines future cuts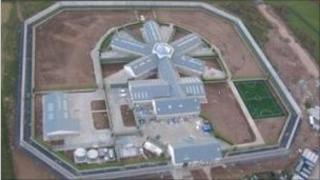 The Isle of Man government has begun to outline public spending cuts as attempts are made to save £35m in the next year.
Each main department has seen a reduction in spending except Education, Health and and Social Care.
Funding for the three front line services has been increased by 0.2%, 3% and 4.9%, respectively.
Health minister David Anderson said despite the extra investment, savings of £1.5m must still be made.
He added: "A number of options in relation to prescription exemption criteria will be considered and presented in due course".
The following information was released from the Isle of Man government shortly after the budget announcements in 2012.
Health
The additional funding of £3.6m will contribute to funding for Chlamydia screening, improvements to the neo-natal unit in Douglas and the new renal unit in Ramsey.
Savings will be made by reviewing prescription charges.
Social care
Growing demand on mental health services coupled with an ageing population means this department is seeing rising budget costs of 4.9%.
A major review has been planned and some of the main changes include reducing benefit payments for the under 25s and child benefit payments for second and subsequent children.
The end of grants given to 20 voluntary care organisations on the island are due to be announced - the department recently unveiled plans to close a elderly care home in Douglas.
Home Affairs
A major review is planned with the aim of saving of £1.3m.
Department plans include shedding jobs, closing some police stations, reducing the prison population (finding custody alternatives) and reduce the scope of the island's fire and rescue services.
Infrastructure
Budget frozen at the Isle of Man airport.
Conservation grants for historic buildings are to be cut by 50%.
Changes expected within the emergency response teams dealing with extreme weather.
Economic development
The reduction in funding of £13.85m is not expected to have any effect on the public.
The intention is to support local business, seek out more investment and develop a more diverse economy.