New real ale festival to be held on Isle of Man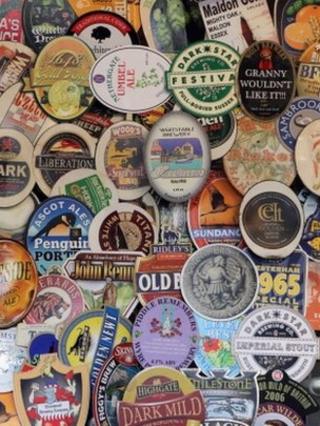 It is hoped a new real ale festival starting on the Isle of Man later this year could become an annual event.
Organisers said the three-day festival would give people the chance to sample more than 60 different ales, as well as ciders, perries and fruit wines.
Charles Miller from the Isle of Man Campaign For Real Ale (Camra) plans to start small and develop over time.
The festival will be held at the Masonic Hall in Douglas between 12 and 14 April.
The festival will feature performances from a number of local bands.
Mr Miller continued: "It will be a wonderful chance to sample different beers from around the British Isles.
"We have ordered 60 nine-gallon firkins and around 20 beers have been brewed on the island.
"Jersey and Guernsey have both held festivals for a number of years and we would like to emulate their success.
"It is definitely the sort of event that will attract visitors to he island."
The theme will be beers from the "Seven Kingdoms", to celebrate the island's central location in the British Isles.
The festival will also be used to launch two new local brews, one of which has been specially brewed to mark the 50th anniversary of the Isle of Man TT marshals' association in 2012.
The festival will be opened on 12 April by the Lieutenant Governor Adam Wood.