Isle of Man children's university launched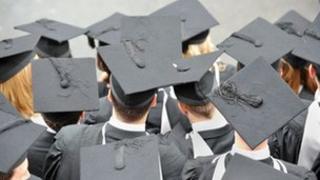 A new children's scheme to help boost learning out of school hours has been launched in the Isle of Man.
It is part of a global programme called the Children's University which offers a range of activities for youngsters aged between five and 14 years old.
The Manx initiative has been formed as a charity and is funded by local trust, Henry Bloom Noble education.
Scheme leader Carys Lloyd said it was all about broadening horizons and building confidence and self-belief.
She added: "It's a great opportunity for youngsters to get involved with activities both on the island and all over the world. There are similar schemes in places like the United Kingdom and Germany and there's now interest in Malaysia."
Children enrolling at the university can get involved in a wide range of activities including Manx music sessions, various sports, nature visits and film schools.
Participants are given a passport which is stamped after each activity.
Various organisations on the island have signed up to the project including Manx Sport and Recreation, the National Sports centre, the Manx Youth Orchestra and the Manx Wildlife Trust.