Misadventure verdict on Isle of Man TT Races practice deaths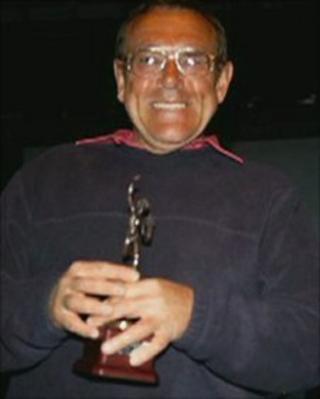 Two sidecar competitors killed during the 2011 TT races died as a result of misadventure, a coroner has decided.
Bill Currie, 67, from Ellesmere Port, and his passenger Kevin Morgan, 59, from Shrewsbury, died during a qualifying session on 31 May.
The accident happened at Ballacrye in the north of the island.
Coroner John Neeedham accepted oil, which was later found on the road, could have been a contributing factor.
The inquest heard how the oil came from another team, racing ahead of Mr Currie and Mr Morgan.
Explosion heard
It had leaked after a piece of machinery described as a "cap" had come loose, although the driver was unaware of any problems until later in the session.
The event had been allowed to continue as the oil had initially gone unnoticed by marshals in the immediate area of the crash.
The number 15 side car, being raced by Mr Currie and Mr Morgan, lost control at a section of the TT circuit near Ballaugh Bridge.
Witnesses described hearing an "explosion" and seeing, what appeared to be, "fireworks", as the crash happened.
The inquest heard the emergency air ambulance arrived minutes later but both riders were pronounced dead at the scene.
Mr Currie was an experienced racer who first competed in the TT races in 1969 when he recorded a third place finish.
Mr Morgan, also an experienced racer, made his TT debut in 1984.
It was the first time the pair had competed together in the sidecar category.
In his conclusions, Mr Needham stressed the need for TT organisers to make it clear to competitors they must ensure caps do not come loose during racing.
'Racing incident'
Although he found no major failings with the marshalling, Mr Needham also recommended race officials need to be aware of the evidence of oil on the circuit.
Mr Needham offered condolences to the families of the victims, but said it was "purely a racing incident".
"Competitors know the risks, and they take the risk of death by competing in the event," he said.
He added that he hoped family members could take consolation from the fact that Mr Currie and Mr Morgan died doing something they loved.