Port St Mary RNLI charity cash theft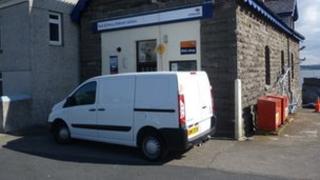 A man who raised £600 for the Royal National Lifeboat Institution (RNLI) has expressed his anger after the charity cash was stolen on Monday.
Michael Kneale, a 2nd Cox at Port St Mary, asked guests at his 60th birthday to donate instead of buying gifts.
He left the money raised in an envelope on the front seat of his van outside the boathouse in the morning.
Mr Kneale said: "I left the van open to unload some stuff and when I came back the envelope had vanished."
He added: "What makes it so bad is that the envelope was marked RNLI Donation- you really don't expect anything like this to happen in Port St Mary."
Police have launched an investigation into the incident but Mr Kneale said he was not hopeful the money would be recovered.
He added: "I am angry because it's a significant amount of money that could have made a real difference to the lifeboat service."