Bishop of Sodor and Man condemns Syria 'atrocities'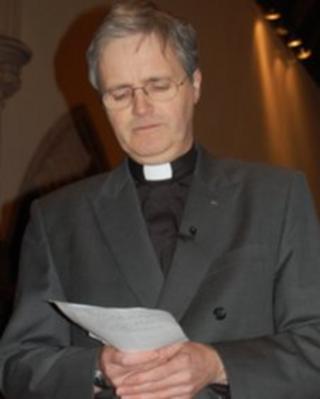 The Bishop of Sodor and Man has condemned the recent "atrocities" in Syria and appealed to the Isle of Man government to follow suit.
In a letter to the chief minister, Robert Paterson warned that the Manx economy should not "profit from pain".
The appeal comes after 108 people were killed and 300 injured in a massacre in Houla, Syria, last week.
Bishop Paterson said: "It is important that governments which flout basic human rights should be shunned."
He added: "I trust that the Isle of Man government is keeping a watching brief on the ongoing suppression of free speech there, and in other countries of the world, so that our economy does not profit from other's pain."
Some 34 children were killed in the massacre on 25 May, which has sparked international outrage.
The UN said those responsible for the killings must be held accountable.
Syria's UN envoy condemned what he called a "tsunami of lies" being told by some members of the Council, saying Syrian forces were not to blame.