Woman loses £4,000 in online puppy scam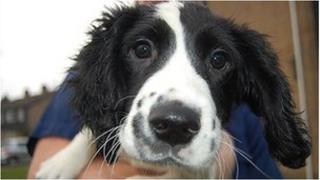 An Isle of Man woman has lost more than £4,000 after falling for a homeless puppy scam.
The woman was persuaded to send money for "transport and vet bills" after responding to an internet advert.
The Office of Fair Trading (OFT) is now warning people looking to buy a new pet to visit the seller and see the animal.
Advice Centre Manager Andrea Tabb said it was an "elaborate hoax which exploited the caring instincts of an animal lover".
Mrs Tabb added: "She truly believed all the people involved were genuinely trying to help facilitate this sale."
The OFT said the similar scams had been reported to them including, others animals and cars.