MEA stores on sale for combined £1.62m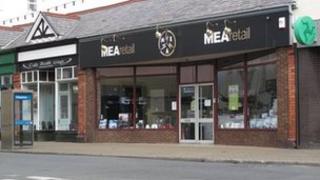 Four former Manx Electricity Authority showrooms have gone on sale with a combined asking price of £1.62m.
The shops in Castletown, Peel, Port Erin and Ramsey all closed their doors earlier this year with 24 members of staff losing their jobs.
Earlier this year MEA Chairman Eddie Lowey described the closure of the stores as the "end of an era".
Twenty-four staff lost their jobs in the closures, and the final showroom in Douglas will close in September.
Estate agents said they had received "significant interest in the high street properties".
In April, Mr Lowey announced all the authority's stores would be closing because they were "haemorrhaging money".