Isle of Man churches to join Olympic bell ringing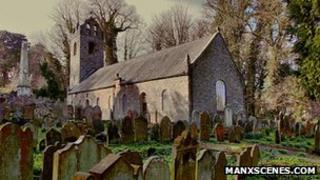 The bells in various Manx churches are to ring out in harmony as part of a celebration of the London 2012 Olympics.
Everyone has been invited to ring some kind of bell on Friday morning.
The project is the idea of Turner prize-winning artist and musician Martin Creed.
The Bishop of Sodor and Man, Robert Paterson said: "Big Ben will be ringing tomorrow, and bells of this Diocese will be too."
Creed's project is called: "Work No. 1197: All the bells in a country rung as quickly and as loudly as possible for three minutes at 08:12 27th July."
Everyone from enthusiastic children with hand bells, bicycle bells and doorbells, to experienced tower bell ringers is invited to join in.
To get involved all individuals, communities and organisations are encouraged to register at the project's website.
The ringing marks the first day of the London 2012 Olympic and Paralympic Games.