Jeff Bennett repatriation appeal: Family 'humbled'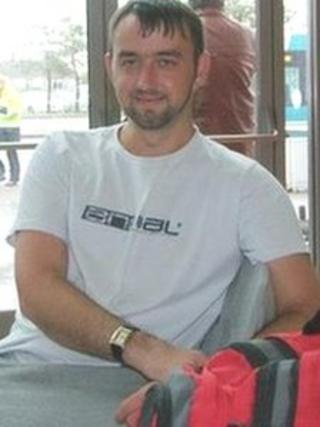 The family of a Manx man who died on holiday in the UK said they were "humbled" by a campaign to help them with the cost of repatriation.
Jeff Bennett, 29, of Pulrose, was on holiday in Manchester with his daughter when he died suddenly.
His grieving family now faces a funeral director's bill of £4,500 to repatriate his body to the island.
A local campaign was started to help the family and has already raised more than half the money.
Mr Bennett's brother Brett said: "The rest of the family have absolutely helped me through this devastating time.
'It's been phenomenal'
"To have the kind and generous people of the Isle of Man help us at this sad time is absolutely encouraging.
He added: "I can't put into words what is means to me. It's been phenomenal."
The initial post-mortem test into the cause of death was carried out on Thursday but proved inconclusive, according to the family.
Mr Bennett had been preparing to take his seven-year-old daughter for a day out in Blackpool.
His cousin Tracey McDonald added: "We were told that the cost of bringing him home would be approximately £4,500 and my family thought we would have to apply for a loan to be able to pay that back.
"Trying to raise some of the funds is a huge relief to the family and we can't thank everyone enough for their support."
A snooker competition will be held on 26 August, with all proceeds going to the family.