Performers asked to make 'party atmosphere' in Douglas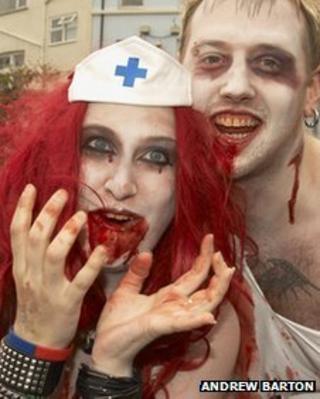 Street performers from the Isle of Man have been invited to "create a party atmosphere" during a one-off event in the capital Douglas.
The Douglas Development Partnership's "fright fest" event will coincide with the island's Hop-tu-naa (Haloween) celebrations in October.
Town Centre manager Gillian Anderson said: "We want the whole area to come alive and create a real buzz."
The event is set to take place on Strand Street and the North Quay area.
"We want traditional and not so traditional entertainment - from freaky characters to fire shows," Ms Anderson said.
"We're also hoping that children and adults will enter into the spirit of things and come in fancy dress - the scarier and more inventive the outfit the better."
Historically, Hop-tu-Naa has been considered to be the Celtic New Year, marking the end of the summer and the beginning of winter.