Isle of Man passport price to fall by 6.5%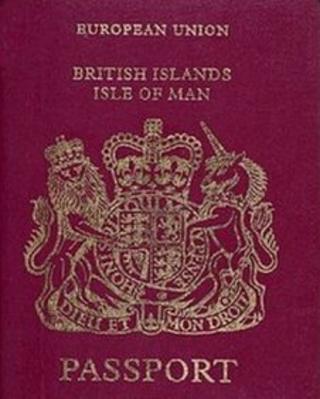 The price of a Manx passport will fall by 6.5% on Monday, the island's Passport and Immigration Office has announced.
The fee for an adult passport will drop by £5 to £72.50, whilst children's passports fall by £3 to £46.
Senior External Relations Officer Richard Carter said the reduced fees "reflect ongoing developments in passport production."
Adult passports are valid for 10 years. Children's are valid for five.
The total fee payable in respect of all other passport services, including express services, remains unchanged.
Mr Carter said: "The reduced fees reflect ongoing developments in passport production, which have brought forward savings in relation to the production of standard adult or child passports.
"Those savings are being passed on to people who use our standard services."
He added that continuing developments would see the introduction of a new Isle of Man variant of the British passport in 2013/14.
Applications will continue to be made to the Isle of Man Passport Office, but passports will be printed at a secure facility in the UK, alongside passports issued to British citizens.