Isle of Man social benefit debate set to close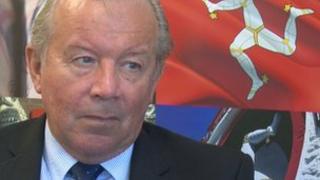 A consultation inviting comments from the people of the Isle of Man about a major overhaul of the benefit system is in its final day.
The main issues up for discussion include restricting universal benefits and encouraging people off benefits.
The survey has been running since July and is due to close on Monday.
Social Care Minister Chris Robertshaw said: "I believe tackling our social policy is one of the major challenges our community faces.
He added: "It will require an open and honest debate, fresh thinking and a new approach but it will be crucial that all parts of our community get involved."
In the budget, Treasury Minister Eddie Teare announced cuts of £35m by reducing government spending in six of the nine main departments, although social care was one of three departments to see an increase in spending, alongside education and health.
Benefit 'trap'
In his budget speech, Mr Teare called for a curb to benefits which he said, in some cases, paid more than the minimum wage.
As a result, the A public consultation on reform was launched and hundreds of responses have been submitted.
"We are spending money where we don't need to and on the other hand, people are becoming trapped in the benefit system," continued Mr Robertshaw.
"We need to move away from universal benefits and start encouraging people to move off and out of the benefit system."