Douglas Council to charge for white goods disposal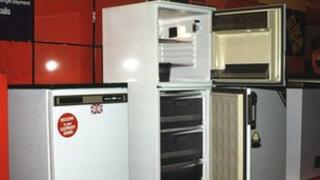 Residents are to be charged for the disposal of fridges and freezers when using the Middle River civic amenity site, Douglas Council has confirmed.
The authority said the move was to bring the facility in line with other civic amenity sites on the island.
Under the new system, disposal of a standard fridge will cost £14.34 whilst a larger unit will cost £19.14.
The council has allowed free disposal to households in Douglas, Onchan Braddan, Laxey, Lonan and Santon.
Councillor Bill Malarkey said: "Importantly, as an environmentally responsible local authority we believe every effort should be made to provide ease of access to civic amenity sites island-wide as a measure to discourage the anti-social practice of fly-tipping."
An on-site debit card payment facility will be introduced in the near future. Cash and cheques will not be accepted at the site.
Residents also have the option to pre-pay for disposal at Douglas town hall.