Isle of Man police seek PC graffiti offender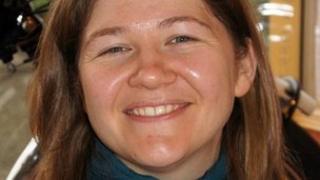 Police are investigating after offensive graffiti about the death of two police officers in Greater Manchester was daubed on a garage door.
The graffiti, which also referred to the Hillsborough disaster, was found near a property in the south of the island in the early hours.
Fiona Bone, who lived on the island before moving to Manchester, was killed while on duty in September.
Dale Cregan, 29, has been charged with her murder.
He has also been charged with the murder of her colleague, PC Nicola Hughes, and two other murders.
The graffiti, which covered the whole of the garage door, included Mr Cregan's name.
An Isle of Man police spokesman said it also included the words "Justice 96", which referred to the campaign for justice by families of the 96 Liverpool supporters who died as a result of the Hillsborough football stadium disaster in 1989.
He said police would like to hear from anyone with information about the graffiti.