Deadline ends in Isle of Man broadcasting consultation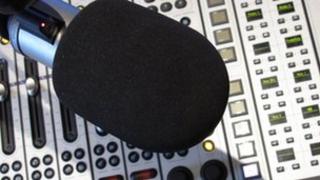 The deadline has ended in a consultation seeking public opinion on the future of public service broadcasting in the Isle of Man.
Manx residents were asked to submit responses before 17:00 GMT on Thursday.
A government select committee made up of MHKs Richard Ronan, Zac Hall and Steve Rodan was set up in December to look into the matter.
Chairman Richard Ronan said it was important a wide range of people submitted their views.
The committee will now look at policy, delivery and cost before submitting a report to Tynwald.
In December, Tynwald reaffirmed its commitment to public service broadcasting in the Isle of Man and recognised Manx Radio as the national broadcaster.
Manx Radio received £850,000 this year from the combined Treasury Grant and BBC Digital dividend rebate.