BBC children's series translated into Manx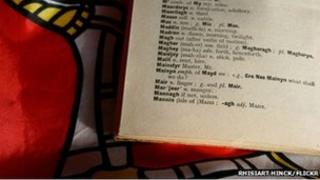 The first children's television series to be translated into Manx will be a "fantastic resource", according to a Manx language officer.
Adrian Cain said the Manx Gaelic version of BBC's Friends and Heroes will be launched on DVD in the Spring.
The programme is currently available in 11 different languages including Korean, Arabic and Hindi and Russian.
Mr Cain added: "It will make a fantastic teaching resource and it will give the language a higher profile."
Friends and Heroes was first shown on television in 2007 and uses both hand-drawn and computer-generated animation.