Residents encouraged to complete tax returns online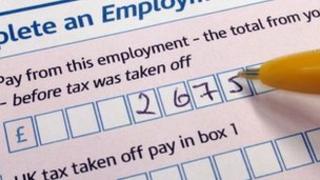 Island residents have been encouraged to take advantage of increased online services to file their tax returns.
According to Treasury, an increase in the number of people using the services will result in significant savings in administration costs.
Assessor of Income Tax Malcolm Couch said: "Almost 15% of people submitted their tax returns online in 2012 and we would like to see that figure grow."
Last year, more than 3,000 people were fined for missing the deadline.
People can register to use the service online.