Hundreds affected by MRI scanner upgrade at Isle of Man hospital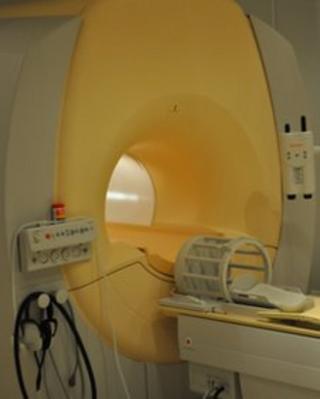 Hundreds of Isle of Man patients requiring an MRI scan will be seen in a mobile unit whilst the Department of Health's current scanner is upgraded.
The department said the mobile unit has the same imaging capabilities as the current scanner, which will undergo a £550,000 upgrade this month.
Health minister David Anderson has apologised to affected patients for any inconvenience.
According to the department around 60 patients a week use the scanner.
Vital upgrades
Mr Anderson said: "The enhancements this upgrade will bring are vital. Ensuring we have up-to-date equipment is crucial in providing high-quality care for our community."
The move is part of a rolling programme to replace or upgrade the department's radiology equipment.
The mobile unit will be situated close to the radiology department at Noble's Hospital for approximately six weeks from Monday.
Patients who have an appointment for an MRI scan during this time have been asked to attend radiology as outlined in their appointment letter.
MRI, which stands for Magnetic Resonance Imaging, is a radiology technique which uses magnetism, radio waves, and a computer to produce a range of images of the body.