University fees: Education minister expects close vote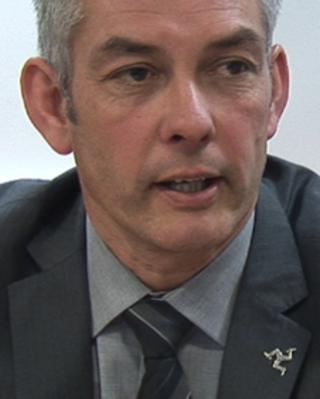 Isle of Man education minister Tim Crookall has said he expects this month's tuition fees vote to be "extremely close".
A vote on the proposed introduction of fees for Manx students was deferred from both the December and January sittings amid widespread opposition.
Mr Crookall said: "Members are talking to their constituents and I won't know until we get the vote back."
The scheme would see students pay at least £2,500 a year from 2014.
Last month, Mr Crookall met with students who oppose the introduction of fees.
'Rebalance the books'
He added: "We are trying to rebalance the books across the whole of government and this is our department's contribution.
"We've got to do it."
More than 100 students protested outside Tynwald on 16 January and former education minister Peter Karran handed over a 2,500-signature petition on their behalf.
If the scheme is passed it would be the first time Manx students have had to pay tuition fees.
According the department, fees would bring in about £4m a year, which is the equivalent of more than 100 teaching posts.
The island's Department of Education spends £11m of its £95.8m annual budget on student awards, supporting about 1,400 Manx students every year.
The vote will go before Tynwald later this month.