Isle of Man teaching union welcomes work permit changes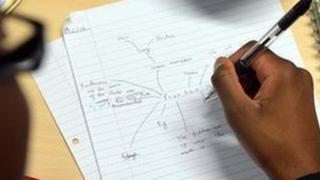 A teaching union has welcomed proposals to make secondary school teachers exempt from work permit regulations.
The Isle of Man branch of the ATL said the move will help to boost recruitment in specialist areas such as maths, English and science.
There are currently 383 teachers employed in secondary education on the island, with 32 vacancies.
Andrew Shipley from ATL said: "It will allow schools to appoint the best person for the job at interview."
He added: "The issue of work permits has caused concern and upset, as well as uncertainty, in the past."
If the bill is approved in the February sitting of Tynwald teachers will join the likes of doctors and dentists, who are already exempt.
The proposal follows a consultation which included the views of the island's secondary school teachers.
Andy Stewart, of the Department of Economic Development, said it had "not been a quick decision".
"There is an acute shortage of qualified Manx teachers in the core subjects and when the island is competing against UK schools for the best talent this hurdle needed removing," he added.
According to the government the recruitment issue is confined to secondary school teachers and not primary school teachers.