Sam Barks to film A Christmas Candle in Isle of Man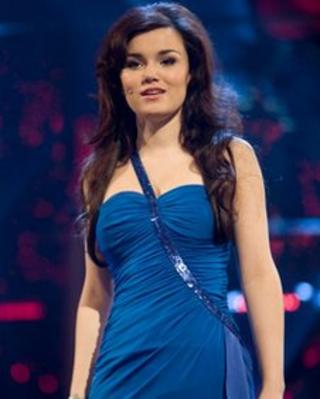 Musical star Sam Barks is to return to her Isle of Man home next month to start filming for A Christmas Candle, it has been confirmed.
An Isle of Man Film spokesman confirmed filming would begin in late March.
The arrangement is part of the Isle of Man's collaboration with Pinewood Studios, a deal struck with the aim of boosting the Manx film industry.
Treasury Minister Eddie Teare said the production will become one of four made in the island since last October.
In June 2012, the Manx parliament approved proposals for a multi-million pound deal with Pinewood Shepperton studios.
The investment involved the island buying up to 20% of shares in Pinewood, at a cost of £24m.
Sam Barks, from Laxey, shot to fame on the BBC talent show I'd Do Anything in 2008 despite losing out on the role of Nancy to Jodie Prenger from Blackpool.
In February last year, theatre producer Sir Cameron Mackintosh told Barks live on stage in Manchester that she had been chosen to play Eponine in the film version of Les Miserables.