Isle of Man work permit exemption approved for teachers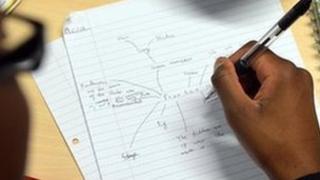 Secondary school teachers are now exempt from Isle of Man work permit regulations following approval in Tynwald.
The move follows growing recruitment issues in core subjects including Maths, English and Science.
Economic Development minister John Shimmin said the move was in the "island's best interests."
According to government statistics 383 teachers are employed in secondary education with 32 vacancies.
The issue was debated in Tynwald on Thursday and means teachers will join the likes of doctors and dentists, who are already exempt.
A spokesman from the island's Department of Economic Development, said there was currently an "acute shortage" of professionals.
He added: "Given that there is no evidence of a significant number of unemployed secondary school teachers who are Isle of Man workers, this proposed exemption should not adversely affect local teachers."
The Manx branch of teaching union, ATL has already welcomed the proposals.