Sir William Hillary letter recorded to mark RNLI anniversary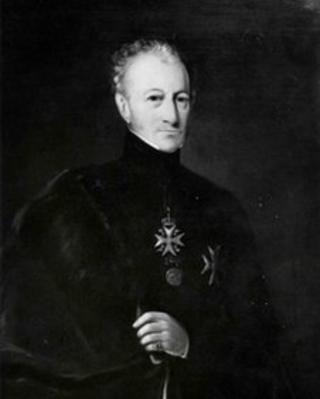 A recording of a letter written from the Isle of Man nearly 200 years ago by Royal National Lifeboat Institution founder Sir William Hillary has been made available online.
The words were part of an appeal which led to the formation of the charity.
In it, Sir William calls for men to "risk their own lives for those whom they have never known or seen".
RNLI operations director Michael Vlasto said a lot of those initial principals were still relevant today.
He said: "He wanted to use the most up to date technology and techniques to make a lifesaving service that was as safe and efficient as possible for the people who put their lives at risk to save others in trouble at sea, and that's at the heart of what the RNLI does now.
"The other great thing that he did was to bring a number of independent lifeboat stations together under one umbrella organisation so that they could share this expertise, laying the foundations for a world-leading lifeboat service."
The recording of Sir William's letter, written on 28 February 1823, can be heard on the RNLI website.