Isle of Man patients affected as GPs learn new skills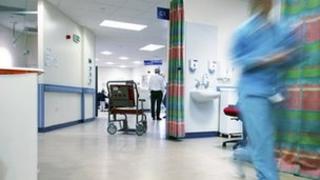 Patients in the Isle of Man will face a reduced service for the day as the island's GPs meet for their second educational and training programme.
Forty-eight GPs will discuss the latest developments in medicine and share good practice during an afternoon session.
Dr Alex Allinson said the training would mean GPs can deliver a more comprehensive service to patients.
The Department of Health said a reduced service would be in place.
Dr Allinson added: "We apologise for any inconvenience caused by this meeting, but trust that patients in the Isle of Man recognise the need for on-going GP training and development of services provided by their local surgery."
The Department of Health said three locums based at surgeries in Douglas, the south and the north would deal with urgent problems.
In the event of a life-threatening illness it is recommended that the emergency services are contacted on 999.
The first of the new quarterly sessions was held in December.