Isle of Man bishop welcomes election of Pope Francis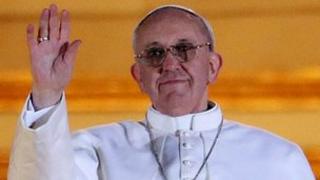 The Bishop of Sodor and Man has welcomed the election of Jorge Bergoglio, the Archbishop of Buenos Aires, as the new Pope.
The Right Rev Robert Paterson said: "We will pray for him in our worship on Sunday, at his enthronement in Rome next week and throughout his ministry".
Cardinal Bergoglio, who will be known as Pope Francis, was elected pontiff on the fifth ballot on Wednesday in Rome.
The 76-year old is the first pontiff to come from Latin America.
His election follows the retirement of Pope Benedict XVI last month.
Bishop Paterson asked that the new pope accepts the "warmest congratulations" from the Diocese of Sodor and Man, which oversees 45 churches and 27 parishes.