Troubled fishing vessel rescued off Isle of Man coast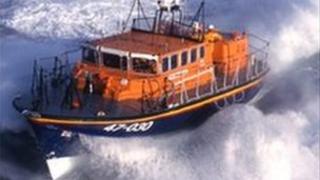 A stricken fishing vessel has been rescued and towed to safety by the Ramsey lifeboat off the Isle of Man coast.
The lifeboat crew was called to the aid of the Our Heritage vessel after it had lost all steering on Thursday afternoon.
According to the Liverpool coastguard station, who received the call for help, no-one was injured.
The RNLI confirmed the rescue took about three hours to complete.