Broken down yacht rescued off Isle of Man coast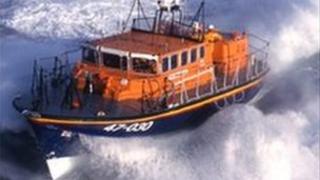 A broken down yacht has been rescued three miles from Maughold Head in the Isle of Man.
The 30ft yacht was travelling from Whitehaven in Cumbria to Douglas when its engines broke down on Saturday.
The Ramey Lifeboat was called and safely towed the vessel back to shore. A spokesman confirmed no-one was injured in the rescue.
It was the second time this week that Ramsey lifeboat has been called into action.
On Thursday, it safely rescued a stricken fishing vessel.