Lionel Tertis International Viola Festival: Chinese violist wins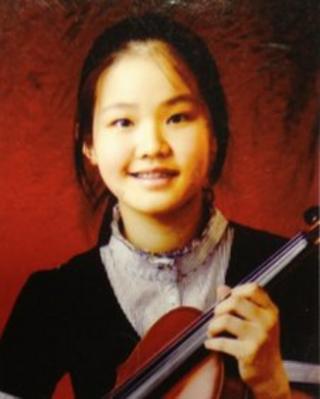 A Chinese teenager has become the youngest ever winner of the Lionel Tertis International Viola Festival in the Isle of Man.
Ziya Shen, 15, beat dozens of the world's leading junior players to win the week-long competition at the Erin Arts Centre in Port Erin.
She began playing the violin aged four, before turning her attention to the viola in 2009.
Organiser Dr John Bethell said the standard was "exceptionally high".
Along with a £7,000 prize the teenager wins the chance to play a solo with the Philharmonia Orchestra.
'Natural flowing style'
Second prize went to Japanese player Kei Tojo, 21.
The winner was praised for her "natural flowing style" by the expert judging panel, chaired by professional viola player Brian Hawkins.
About 100 players from 26 different countries entered the competition with around half selected to play.
The triennial competition is funded by the Tertis Foundation, which promotes the heritage of one of Britain's finest players, Lionel Tertis, who died in 1975 at the age of 98.
The foundation was set up 10 years ago by Mr Tertis's widow Lillian to support aspiring players.
According to Dr Bethell it had been her "dearest wish" to see her husband's name and achievements remembered in a practical way by viola players.
He added: "To receive so many entries from across the globe and then to hear that an additional place would be required in the final due to the exceptional high standard of playing is absolutely marvellous.
"Lionel Tertis himself would have been delighted that the viola is going from strength to strength."
The viola is from the same family as the violin but is slightly larger and has a deeper sound.