Nesting season warning ahead of Isle of Man beach clean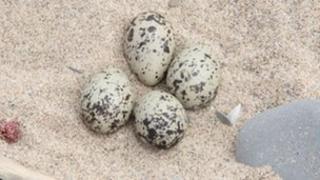 Isle of Man residents, due to take part in a day of beach cleaning in the north of the island, have been warned to look out for nesting birds.
A volunteer group is due to meet on Sunday to clean up near the important nesting grounds at Smeale beach.
Organiser, Bill Dale asked volunteers to be especially careful clearing rubbish from above the high water mark.
He added: "A variety of seabirds are in the process of creating nests for the spring, despite the cold weather."