Eddie Teare: Chancellor's £1bn tax claim 'wildly overestimated'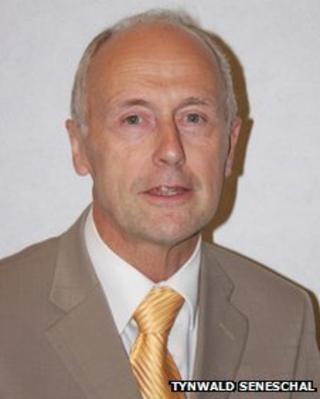 Claims tax that evaders using the Crown Dependencies could owe £1bn have been "wildly overestimated," the IOM Treasury Minister has said.
Eddie Teare was responding to the UK Chancellor George Osborne's Budget day claim a that clampdown could recover £1bn in the next five years.
Mr Teare said: "In my opinion there will be little if any money here that needs to be regularised."
The Crown Dependencies have all signed tax-sharing agreements with the UK.
Following the signing of the agreements, HM Revenue and Customs (HMRC) announced a clampdown on tax evaders using the islands to hide their money offshore in order to escape paying tax bills.
Under the scheme, longstanding investors and account holders can own up to tax they owe, and pay a discounted penalty. This disclosure opportunity will be open until 2016.
Tax evaders who fail to use the facility and are tracked down as a result of the information exchange will face higher penalties and the possibility of a criminal investigation.
The spur for the agreement with the Isle of Man has come from the US, which has struck deals with offshore tax havens to track US residents using foreign accounts.
'Automatic exchange'
Speaking on Tuesday, Mr Teare said: "The disclosure facilities allow UK taxpayers wishing to regularise and declare any worldwide income and gains to make a full disclosure to HM Revenue and Customs and pay any resulting tax, penalties and interest.
"It is my opinion... in view of the long-standing policy of the Isle of Man in relation to the exchange of tax information with the UK and many other countries, that there will be little if any money here that needs to be regularised."
Last week Guernsey's Treasury Minister, Gavin St Pier, said he did not believe the UK's sums add up.
He said: "For many years tax evasion has been a reportable offence under our anti-money laundering legislation.
"We have had automatic exchange of information under the European Union's savings directive and therefore we don't believe there is going to be any significant sums reportable under this disclosure facility."
Following the disclosure deadline in 2016, HMRC will automatically receive information from banks in Jersey, Guernsey and the Isle of Man identifying all account holders.