Isle of Man pledges £90k to polio campaign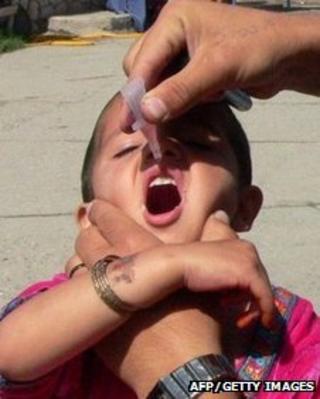 The Isle of Man has pledged £90,000 over the next three years to a global campaign to help eradicate polio .
The island's International Development Committee has confirmed it will provide £30,000 a year to support the Global Polio Eradication Initiative.
Committee chairman, Phil Gawne MHK said the money will have a "direct impact on ensuring millions of children worldwide are vaccinated against polio."
Polio is an infectious disease that mainly affects young children.
It is transmitted via contaminated food and water.
According to the World Health Organisation, polio cases have decreased by over 99% since 1988, from an estimated 350,000 to 650 reported cases in 2011.
'New focus'
Mr Gawne added the three-year commitment "continues the Isle of Man's new focus on establishing longer-term agreements to assist international aid projects in some of the world's poorest countries".
According to the government, the money will go to the Rotary Club of Douglas and onwards to Rotary International.
The Isle of Man's commitment to the Global Polio Eradication Initiative follows a proposal submitted through the island's Global Poverty Ambassador, Kristina Crawford.
Last year Ms Crawford handed over a petition signed by 2,000 people who want to see the Isle of Man increase its commitment to overseas aid to the chief minister.
The Point 1 campaign group wants to see the island increase its overseas aid commitment from 0.07% of its gross national income (GNI) to 0.1% this year.
The development committee has already pledged £300,000 a year for three years to the Small Countries Financial Management Programme (SCFMP) and is supporting fisherman in Sierra Leone.