New MHK Christopher Thomas sworn in to House of Keys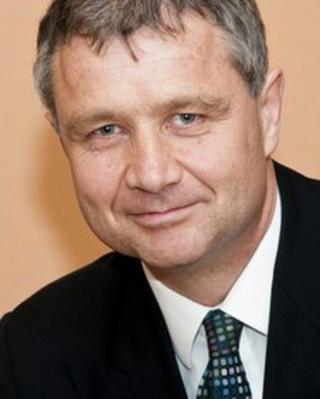 A new member of the Isle of Man's House of Keys has been sworn in at a special ceremony in Tynwald.
Former financial analyst Christopher Thomas was elected to represent Douglas West in a by-election on 24 May.
The Douglas man received 676 votes (41.7%), 277 more than retired fire officer John Skinner (24.9%). Clive Dawson was third.
The seat was made vacant when Geoff Corkish was elected to the island's Legislative Council.
House of Keys speaker Steve Rodan welcomed Mr Thomas.
He said: "The members of your constituency have placed great confidence and faith in you to represent them and the people of the island fairly and honourably.
"I welcome you to this ancient institution."
Mr Thomas, originally from Sussex, has worked for more than 20 years as a technical specialist supporting ministers of finance and economy.
The High Court of Tynwald, the parliament of the Isle of Man, has two branches - the House of Keys and the Legislative Council.
The House of Keys has 24 members who are elected every five years from 15 island constituencies.
The current members were elected at a general election on 29 September 2011.