Isle of Man cash for Syria and Sierra Leone charities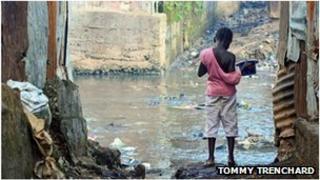 The Isle of Man government has pledged £150,000 to help charities working with cholera victims in Sierra Leone and those involved in the Syrian conflict.
Tens of thousands of people have died in Syria's two-year long civil war with hundreds of thousands more having fled their homes to escape the fighting.
An outbreak of cholera in Sierra Leone has claimed the lives of hundreds.
David Anderson, from the International Aid Committee, said the money will be split between three charities.
He added: "Given the humanitarian crisis in Syrian refugee camps it is important that the island does what it can to aid those who are struggling for the basic necessities of life that many of us take for granted.
"Alongside this commitment to Syrian refugees, we are also pleased to be able to continue our support of projects in Sierra Leone."