Funeral held for man who 'led the way' in Manx politics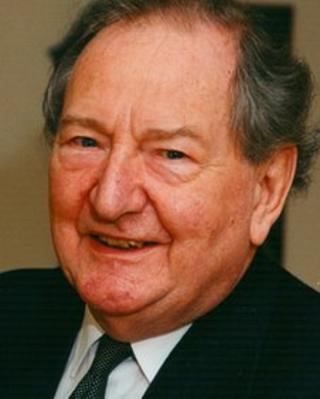 The funeral of a man who "led the way" in Manx politics has been held on the Isle of Man.
Dr Edgar Mann, 86, held many government posts in a political career spanning decades and was acting speaker of the House of Keys in the 1990s.
Mr Mann died in Noble's hospital on the 21 June, following a long illness. His funeral was held at Lonan Parish Church at 11:00 BST.
Dr Mann, who acted as both an MHK and MLC, was born in London in 1926.
Chief minister Allan Bell said he made a "major contribution to Manx political and social life".
He was chairman of the island's Executive Council and held the position of Education Minister.
A spokeswoman for the Department of Education and Children (DEC) said he had made an "enormous contribution".
Mr Bell added: "Edgar came into government when Manx politics was facing a very difficult time.
"There was high unemployment, depopulation and government really was struggling to keep the economy going.
"He was very determined to fight against these threats - in fact he led the way in the early 1980s to address that situation."
The married father of seven had 16 grandchildren.