'Record crowds' visit Southern Agricultural Show in the Isle of Man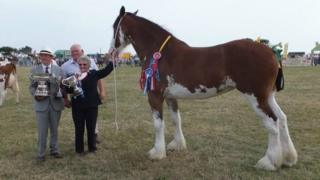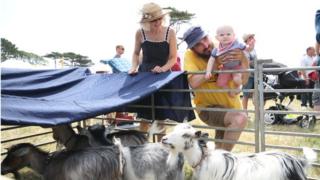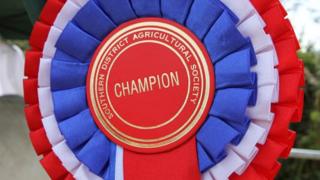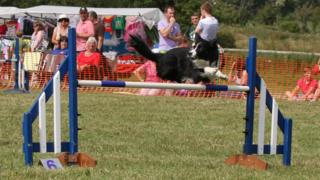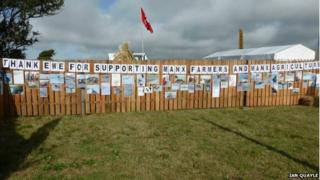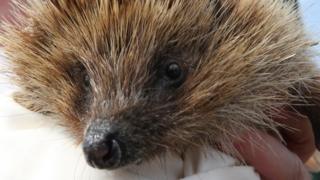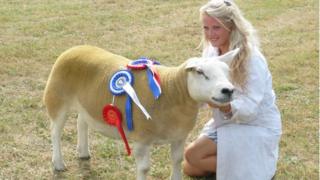 "Record crowds" visited the 99th Southern Agricultural Show in the Isle of Man, according to the show's secretary.
About 10,000 people attended the weekend event in which hundreds of animals are entered in various classes.
The two-day celebration of Manx agriculture was held in Great Meadow, near Castletown.
A six-year-old Clydesdale mare, owned by the President of Tynwald, was crowned supreme champion.
Clare Christian said she was "thrilled" to win the title.
"It is not very often that a heavy horse features so it has been a thrilling day," she said.
The show's secretary Sarah Comish said thousands of people had taken advantage of the sunshine to attend the annual event.
"We got lucky with the weather and had a record attendance on both days."
'Record attendance'
"It has been a great event and really showcased the very best in Manx farming, produce and crafts," she added.
As well as categories for different breeds of animal, there was also a display of photographs from March's heavy snowfall during which 16,000 animals died.
Belinda Leach, of the Manx National Farmers Union, said it was a "particularly poignant year."
"It is a fantastic chance for the farming community and the public to share their stories and catch up."
It is estimated that 12% of the national breeding flock and 18% of this year's lamb crop was lost during the snow storms.
The show - first held in 1914 - will mark its centenary next year.