Isle of Man police identify fishermen found at sea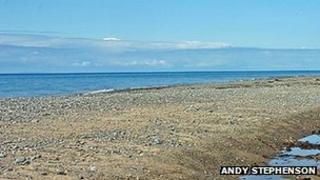 Two fishermen from the Isle of Man whose bodies were recovered from the sea on Saturday have been named.
Harold Clive Faragher, from Bride and Stewart Curphey, from Andreas, both 66, failed to return from a fishing trip off Blue Point, near Ramsey on Friday.
The men's upturned boat was found at about 06:00 BST the following day, their bodies were found later.
A police spokesman said investigations are continuing and the matter has been referred to the coroner.
The search, led by the Liverpool coastguard and including lifeboats from Ramsey, Peel and Port Patrick, covered much of the west coast of the Isle of Man.
A spokeswoman for the Maritime and Coastguard Agency said rescue helicopters from RAF Valley and RNAS Prestwick were involved with the search, which covered about 360 sq miles (930 sq km).