Chief minister looking to build on 'solid foundations'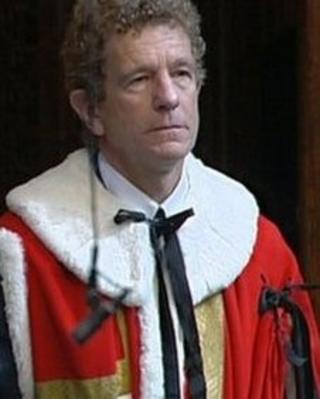 The island's chief minister has said he is looking forward to working with Lord Faulks, who was recently appointed as the UK's Minister of State for Justice.
He has replaced Lord McNally as the UK government's justice spokesman in the House of Lords with responsibility for the Crown Dependencies.
Allan Bell said he is looking forward to maintaining the "positive relationship" between governments.
Lord McNally is to become chair of the Youth Justice Board.
Liberal Democrat deputy leader Simon Hughes has joined the UK government as a minister of state for justice as part of the reshuffle.
'Good friend'
The Ministry of Justice manages the UK government's constitutional relationship with the Crown Dependencies and has been instrumental in building a better understanding of the Isle of Man among MPs and UK civil servants.
Mr Bell said: "Lord McNally has been a very good friend to the Isle of Man over many years.
"He put in a considerable amount of hard work on our behalf at a time when the Crown Dependencies were subject to unprecedented external scrutiny.
"The relationship between the Isle of Man and UK is the best it has been for some time and I look forward to working with Lord Faulks in the months and years ahead to build on those solid foundations."
Lord McNally, who worked for former Labour prime minister Jim Callaghan before defecting to the SDP and then joining the Liberal Democrats, has resigned from the government and will take up his new role in March.