Plans to modernise the island's fire service announced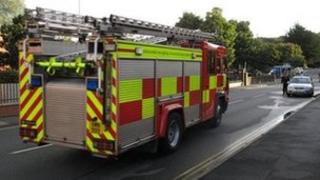 Isle of Man residents are being consulted about plans to modernise Fire and Rescue Service legislation.
The Department of Home Affairs wants to introduce a new bill to replace current legislation which dates back to 1975.
Juan Watterson MHK said it would "equip the fire and rescue service with the legal powers to carry out the functions expected of it in the 21st Century".
Those interested have until the 10 March to submit their views to the department.
A spokesman said the Fire and Rescue Service Bill 2013 is intended to replace primary legislation including the Fire Precautions Act, which dates back to 1975, and the Fire Services Act of 1984.
The proposed changes include the potential charge to the public for call outs which are a result of "malice or recklessness".
There would continue to be no charge for genuine emergencies.
It would also see the extension of the Isle of Man Fire and Rescue Service's core functions so that, in addition to dealing with fires and road traffic incidents, flooding and other environmental emergencies would be included.
David Quirk MHK said: "This is an important piece of legislation designed to better reflect the role and responsibilities of a modern fire and rescue service".
The public's views will be considered before the Bill is finalised and submitted to the Council of Ministers for approval later this year.