Manx lifeboats rescue 76 people in 2013 a rise of 13%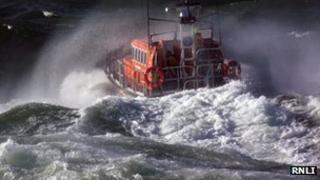 The number of people rescued by Isle of Man lifeboat teams increased by 13 per cent in 2013, according to an RNLI report.
The island's RNLI lifeboats were launched 49 times in 2013, rescuing 76 people.
The busiest station was Ramsey which was saw a 50 per cent rise in launches to 16, rescuing 30 people.
Around the British Isles, RNLI lifeboats were launched 8,304 times last year, picking up 8,384 people.