Isle of Man breast clinic plans unveiled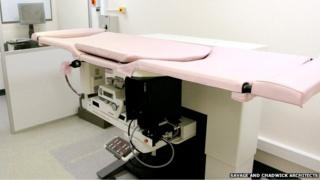 Plans for a breast clinic have been unveiled at Noble's Hospital on the Isle of Man.
The proposals, currently in the planning process, include an ultra-sound room and dedicated consultancy spaces for breast cancer patients.
The new facility is expected to cost about £1.5m and will be built as an extension to the hospital.
A campaign was launched last year by charity Manx Breast Cancer Support Group, to raise funds for the clinic.
The idea for a dedicated facility at the island's hospital in Braddan was first put forward by the Isle of Man's breast surgeon, Millie Bello.
The extension would involve moving the current audiology department to the first floor of the hospital.
The Manx government has committed to cover the cost of the relocation to free up the space for the clinic, but said it was unable to fund the unit.
The charity campaign was officially launched on 8 November 2013.