Manx breast cancer clinic a 'reality' after £30k donation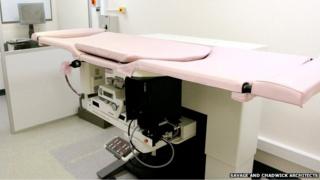 A £30,000 donation from a health trust makes plans to build a dedicated breast cancer treatment facility on the Isle of Man "a reality", said a charity.
The Henry Bloom Noble Healthcare Trust, established in 1888, gifted funds to the Manx Breast Cancer Support Group.
The charity plans to raise £1.5m for a "state of the art diagnostic and treatment centre" at Noble's Hospital.
A spokesman said: "With this kind of support, our target will become a reality in the very near future".
Many of the members of the Manx Breast Cancer Support Group are former breast cancer patients.
The charity launched a campaign last year after consultation with the Isle of Man's breast surgeon, Millie Bello.
It has already raised £300,000 towards its target for the facility, which will include private consultancy spaces.
During 2013, about 100 people on the Isle of Man were diagnosed with breast cancer and another 3,000 visited outpatients clinics both on the island and in the UK.
It is thought the new centre will enable more patients to receive treatment locally.
The Manx government has committed to cover the cost of the relocation to free up the space for the clinic, but said it was unable to fund the unit.